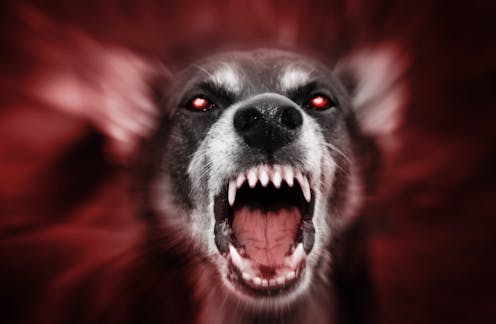 Introduction
This is an acute notifiable and deadly communicable disease transmitted by a bite from an infected animal caused by rhabdovirus which is found in the saliva of infected animals (usually dogs, cats, foxes. wolves and bats).
Mode of transmission: this is by the bite of an infected mammal, most commonly stray (and also cats, wolves, and bats).
Photo by Boehringer Ingelheim

Incubation period: 9 - 90days.
Diagnosis: history of dog or bat bite plus neurological features
Clinical feature
Prodromal symptoms;

Itching and pain at the site of bite.
Fever.
Chills.
Malaise.
Headache.
Hydrophobia.
Involuntary movement and muscle spasms.
Hallucinations.
Very aggressive.
Paraplegia and loss of sphincter control.
Intense excitement.
Treatment
Observe the biting animal if possible to see if the animal dies.
Clean the wound.
Give tissue-culture rabies vaccine on 0, 3, 7, 14, 30 and 90 days.
Give anti-tetanus toxoid.
Give rabies immune globulin (RIG) if possible (give around the wound). Discontinue treatment if the dog/mammal remains healthy for 10days.
The patient should be sedated with diazepam if there is agitation and supplemented by chlorpromazine 50-lOOmg if necessary.
Prevention
Pre-exposure prophylaxis with human diploid cell strain vaccine.
Post-exposure prophylaxis with human rabies immunoglobulin.
Read Also