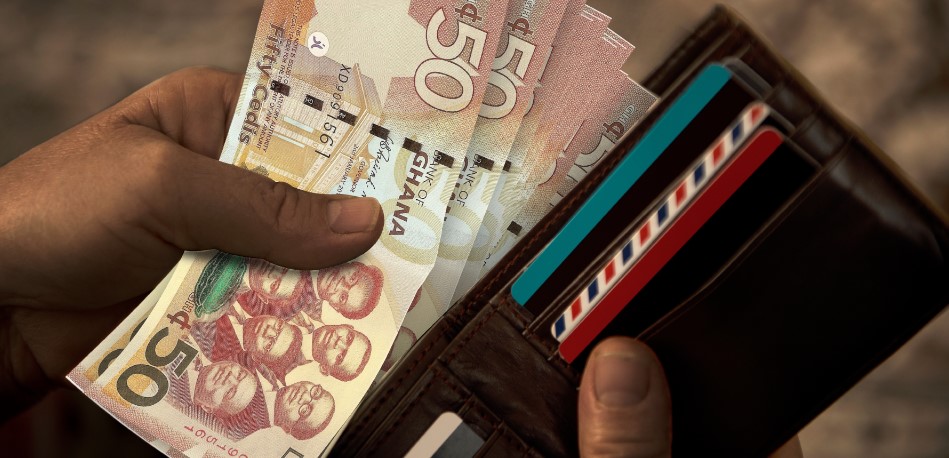 You may watch this article on YouTube.
Ways to save on health as a health worker in Ghana is really scanty. However, there are a few ways we can discuss. I found 3 of them, let me share them with you.
Prevention
First and foremost, I know you may have already noticed that you do get malaria twice or more times as much as you get any other condition. This means not acquiring malaria will save you some cash and the trouble of having to visit a health facility. Undoubtedly, most people do not like sleeping in a mosquito net. Some feel uncomfortable because they've had a bad experience sleeping in a net. Why? The type they slept in was medicated and their face ended up hurting, it does happen especially if your body comes in contact with the net during your sleep.
So I have been using a good option, this won't work in the open because I'm talking about mosquito spray. This option doesn't seem to work for some people because they tend to either purchase the wrong spray or they want to spray just before they sleep to ensure the mosquitoes are 'weak' (a perception that most people have about mosquito sprays) but getting the right spray actually kills, no murders, no assassinates mosquitoes and other insects. The one I use is heaven, I've tested it and it really works, here is an image of some mosquitoes and cockroaches I gathered last time I did a test spray.
That said, I'll tell you about something that happened onetime. I work in a remote area, and one night I woke in the middle of the night turned on my light only to see ants everywhere. I don't know how to explain this, they were on the walls, on the floor, I mean everywhere. Fortunately, they hadn't gotten to my bed. I had never seen anything like it so I got really scared at the first sight, you know, if there was some left over food or something, they would have gone to the spot where the food was but no, this was different! And I have not seen them that way after that night. Take a look at this image.
That was the next morning, I sprayed them with heaven insecticide spray and the effect is almost instant so I went back to sleep and swept the ants out the next morning. That spray saved my sleep, and may have just saved my life even.
Anyway, I've heard many complain about how mosquito sprays give them catarrh and other breathing difficulties, yeah, me too. This make sprays a bad option for them, so what I usually do is to spray when I'm going to work or going out, by the time I come back, the scent would have subsided with zero mosquitoes in the room. Plus, with heaven, I get some fragrance-like scent after the intense one is gone. But before you think this is an advert for heaven, it's not. I'm only telling you this because it's something I've use, which has help me save on health care.
Health Insurance
The second point on my list is NHIS, you may not know that you get to pay just GHS 6.00 as an active SSNIT contributor but yes, if your organization, private or public pays SSNIT for you, or you pay your own SSNIT contribution, you qualify to pay GHS 6.00 annually for renewal instead of GHS 28.00.

Sometimes, the right amount for active SSNIT contributors is updated automatically especially for public workers but it isn't usually same for private workers hence, you'd have to take some steps. First check if you've linked you Ghana Card with you NHIS using *929#, select option 1 to check policy validity (time you have left to renew), enter your NHIS number twice and you should be greeted with this alert dialog.
OR select option 4 on the *929# menu, enter your Ghana Card ID number without the hyphens e.g. GHA714xxxxxx2, enter your NHIS number. You should receive an alert dialog which will inform you about the status of the linking. And if you haven't figured out where this is going, you've linked your NHIS with your Ghana Card, the next is to link your SSNIT with your Ghana Card as well so dial *711*9# and select option 1 to merge NIA number with SSNIT number, simply follow the instructions on screen e.g. to enter your SSNIT number and then to enter your NIA number etc. You can then use the USSD *929#, option 2 to check the renewal amount.
If doing the merges doesn't work, simply visit any NHIS office and present them with both your NHIS and SSNIT cards, ask them to link them for you. You save GHS 22.00 for going so try and do so. This might seem like a little money but if you had like 3 kids and a wife to renew for, making it 5 of you in total, you'd appreciate this because if your woman is an active SSNIT contributor as well, you've just saved GHS 44.00, now what if your family is larger?
Free Life Insurance
I've termed this 'free' because it practically is. However, this is for a targeted group, which is nurses and midwives and even with that, it's for those who choose to fay with the union that provides it, UPNMG.
Initially, their group insurance policy with Enterprise Life covered hospitalization of not less than 3 days or more, death of a member, their closest relatives such as spouse and parents. Interestingly, it covers critical illnesses now as well, and even covers up to 4 children from each parent.
Imaging being admitted on account of say malaria, you are treated for three days with IV Artesunate which you'd have to either buy from your very pocket or maybe top-up because it's not completely covered by NHIS, that is, even if the detaining facility has it available. Afterwards, the union gives you money for that hospitalization that covers some of the cost instead of just bearing all the cost alone, isn't that sweet? Every nurse or midwife out there should be taking advantage of this by now.

At this point, let's watch a release from the National President of the Union of Professional Nurses and Midwives, Ghana on what the insurance policy is about.
[Video]
Welcome back, it has been my pleasure having you join me today. Stay tuned for our next release on the benefits of exclusive breastfeeding. Signing out!